More info
The device acts as a memory stick. Also the data stored on it can be read and written over LAN using the FTP protocol.
 
Specifications:
10/100 Ethernet port
Power supply: 5V DC, 150mA from the USB port
Memory Size: 8GB
Supported file systems: FAT16, FAT32
Reading speed: 3,2Mbit / s
Writting speed: 1,1Mbit / s
Built-in FTP server to load data over the LAN
Optional RS485 port
Example of use: Display advertising slides. 
Load the graphic advertising in the form of JPG files to the Pendrive emulator.
The content can be added from anywhere - be it shop facilities or any location with access to the Internet.
The TV must be set to SLIDESHOW mode - the graphic ad will be automatically displayed on the TV screen.
The use of the Pendrive emulator reduces the need to directly access the TV therefore it can be located anywhere - usually at a height of 2.5 to 3.5 m for better viewing.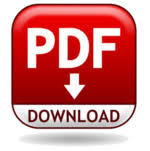 User manual Emulator Pendrive