More info
Nano TC Sensor
Nano TC Sensor is a device designed to convert the signal from a thermocouple to engineering units
Technical data
Power supply
PoE: 33-57V POE IEEE 802.3af,
DC: 10-24VDC (screw terminals 3,5mm),
Power consumption: max 1,5W.
Ethernet port
10Mbps,
PoE compliant with the IEEE802.3af standard.
RS485 port
Supported Modbus RTU protocol,
Transmission speed: 1200, 2400, 4800, 9600, 19200, 38400, 57600bps,
Parity: None, Odd, Even, Mark, Space, 2 Stops.
Inputs
1 thermocouple input,

supported thermocouple types: E, J, K, N, T.
the range of measured temperatures depends on the thermocouple used.

1 RTD Sensor input (PT100 or PT1000).
Module connectors
LAN – LAN connection and PoE IEEE 802.3af power supply,
RESET – a button that enables / disables the DHCP service, checks the current IP address and restores the module to factory settings,
RS485 – Modbus RTU connector,
RTD Sensor – screw terminal for RTD sensor (PT100 or PT1000),
TC – screw terminal for thermocouple,
POWER – power connector. Additional power connector used if there is no cPoE power. Supply voltage 10-24VDC.
Communication
embedded web server using popular browsers (MOZILLA FIREFOX, OPERA, CHROME),
Windows and Linux command line programs,
HTTP protocol,
Modbus TCP protocol,
Modbus RTU protocol,
SNMP protocol,
own application, via TCP protocol (shared),
MQTT protocol (server Inveo).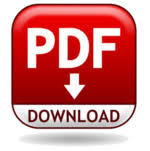 User manual Nano TC Sensor