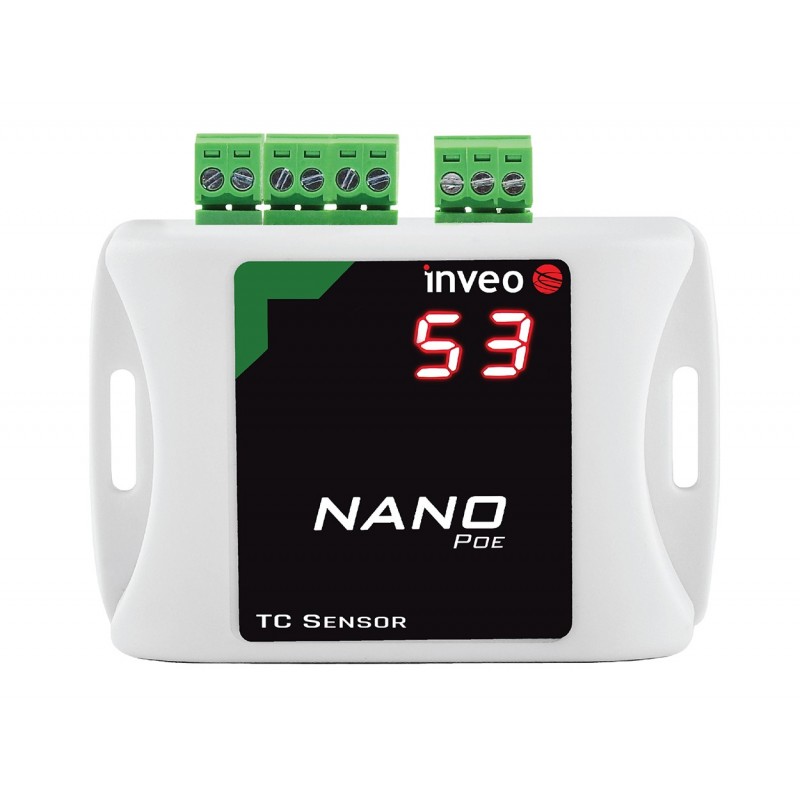  
A small thermocouple signal converter to engineering units. The reference temperature is determined by the value read from the PT1000 / PT100 sensor or from a user-defined fixed value. The device has dedicated PCB with a built-in RTD sensor and connector to connecting the cold junction.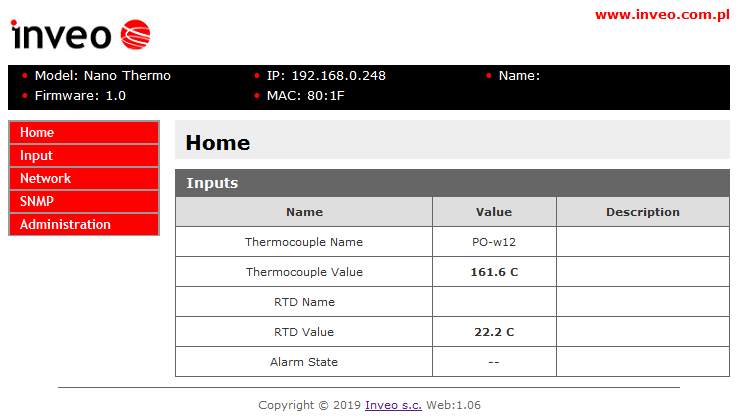 Technical data
Power supply
PoE IEEE 802.3af
DC: 10-24VDC (screw terminals 3,5mm),
Power consumption: max 1,5W.
Ports
LAN – RJ45: 10Mbps
RS485 – Modbus RTU

Baud rate: 1200,2400,4800,9600,19200,38400,57600 bps
Parity: None, Odd, Even, Mark, Space, 2 Stops
Inputs
1 thermocouple input,

supported thermocouple types: E, J, K, N, T.
the range of measured temperatures depends on the thermocouple used.

1 RTD Sensor input (PT100 or PT1000).
Communication
embedded web server using popular browsers (MOZILLA FIREFOX, OPERA, CHROME),
Windows and Linux command line programs,
HTTP protocol,
Modbus TCP protocol,
Modbus RTU protocol,
SNMP protocol,
own application, via TCP protocol (shared),
MQTT protocol (server Inveo).
The set includes:
Nano TC Sensor device
Dedicated connector with built-in PT1000 sensor
Patchcord 0.5m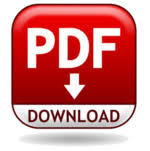 User manual Nano TC Sensor
Data sheet
Power

PoE 802.3af
Screw connector 12-24VDC

Communication

LAN
RS-485

Communication protocols

HTTP GET
MQTT
Modbus RTU
Modbus TCP
SNMP
TCP - producer API