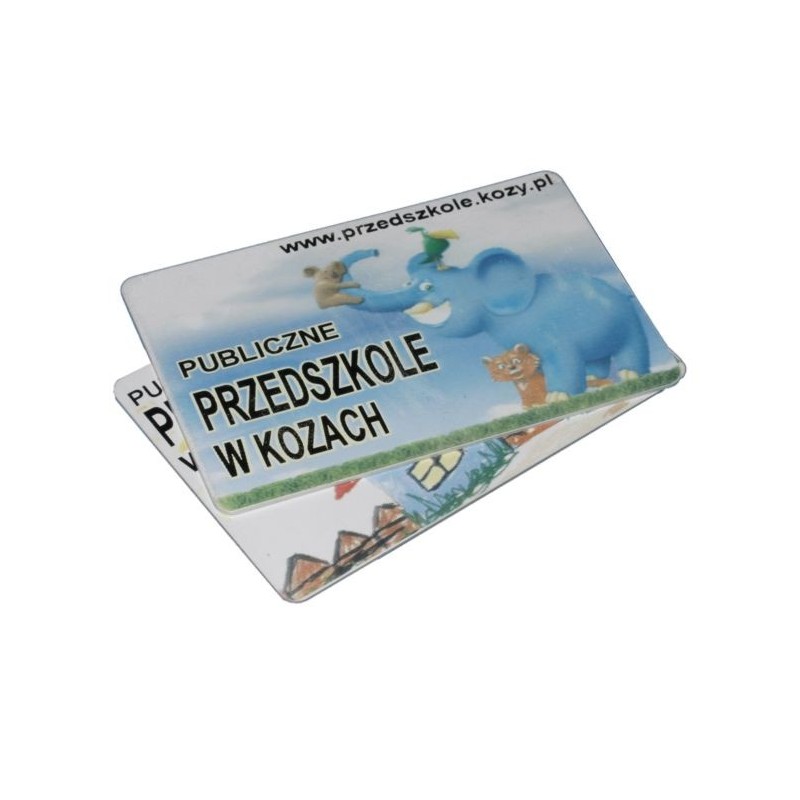  
RFID CARD WITH COLOR PRINTING
Proximity card with one side color printing.
Features of the RFID tag depending on the selected standard:
Mifare
Chip compatible with MF 1k S50,
Read/write 1kB, 16x4x16B, 106kb/s, 100 000 records,
Frequency 13,56MHz,
Standard 14443-3, 4B UID
Unique
Chip compatible with Sokymat Unique, H4100, EM4100, EM4102,
Frequency 100-150kHz.
Read 5B UID.
Encoding Manchester/Bi-phase/PSK.