Nano Analog Input PoE
The Nano Analog PoE device is used to transmit the measured current or voltage across
the LAN. The measured value is available through the embedded website and via HTTP
GET, Modbus TCP, SNMP and MQTT protocols. An additional RS485 port enables
communication via the Modbus RTU protocol. The device can send an exceeded value to
other Inveo modules, causing eg remote activation of the relay.
The module supports the following types of sensors:

- sensors with voltage output 0-5V
- sensors with voltage output 0-10V
- sensors with current output 4-20mA
- sensors with current output 0-20mA.
The user can configure the method of transformation the measured value by using the
function of conversion of the measured value (mathematical function), setting the range
of the sensor and unit selection.
Communication with the module is done via LAN and RS485 (Modbus RTU)
The following communication options are available:
– embedded web server, using a standard internet browser (preferred browsers are
MOZILLA FIREFOX, OPERA, CHROME),
– windows / linux command line programs
– HTTP protocol
– Modbus TCP protocol
– Modbus RTU protocol
– SNMP protocol
– own application via TCP protocol (shared protocol)
– MQTT to Inveo server protocol
The module is equipped with an LED display on which the currently measured value is
displayed.
Technical Data
Power
Power supply: 10-24VDC or PoE IEEE 802.3af
Power consumption: max 1,5W
Port Ethernet
Speed 10Mb/s
PoE compatible with the standard IEEE802.3af
Port RS485
Supported protocol: Modbus RTU
Transmission speed: 1200,2400,4800,9600,19200,38400,57600 bps
Parity: None, Odd, Even, Mark, Space, 2 Stops
Input
1 analog input configured with a jumper (voltage / current) and programmatically
Frequency of measurement: 4Hz
Transducer resolution: 17 bit
Input parameters in current mode:
Measurement range: 0-20mA or 4-20mA
Maximum input current: 25mA
Input impedance: 200R
Measurement error: <0,8%
Input parameters in voltage mode:
Measurement range: 0-5V lub 0-10V
Maximum input voltage: 12V
Input impedance: 60k
Measurement error: <0,5%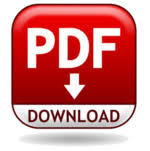 User manual Nano Analog Input