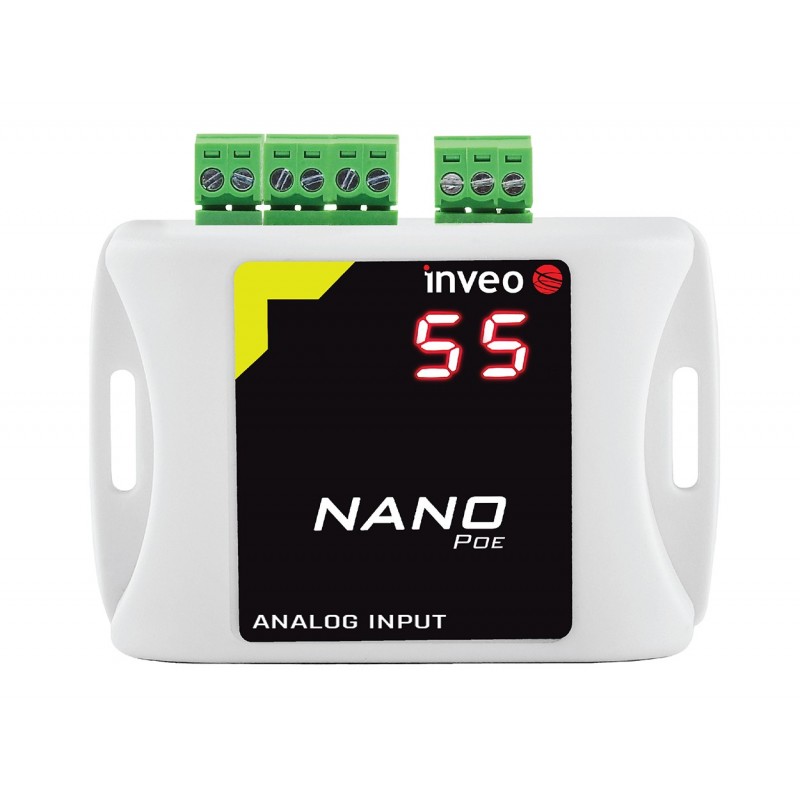  
Nano Analog Input
Analog input converter LAN/RS485
The Nano Analog PoE device is used to transmit the measured current or voltage across the LAN. The measured value is available through the embedded website and via HTTP GET, Modbus TCP, SNMP and MQTT protocols. RS485 port enables communication via the Modbus RTU protocol. The device can send an exceeded value to other Inveo modules, causing eg remote activation of the relay.
The module supports the following types of sensors with:
voltage output 0-5V
voltage output 0-10V
current output 4-20mA
current output 0-20mA
Technical data
Power supply
PoE IEEE 802.3af
DC: 10-24VDC (screw terminals 3,5mm),
Power consumption: max 1,5W.
Ports
LAN – RJ45: 10Mbps
RS485 – Modbus RTU

Baud rate: 1200,2400,4800,9600,19200,38400,57600 bps
Parity: None, Odd, Even, Mark, Space, 2 Stops
Inputs
Number of inputs: 1
Analog input (current)
Analog input (voltage),
Measurement frequency: 4Hz
Transducer resolution: 17 bit
Measurement frequency: 4Hz
Input parameters in current mode
Measuring range: 0-20mA or 4-20mA
Maximum input current: 25mA
Input impedance: 1R
Measurement error: <0.8%
Input parameters in voltage mode
Measuring range: 0-5V or 0-10V
Maximum input voltage: 12V
Input impedance: 60k
Measurement error: <0.5%
Communication
embedded web server using popular browsers (MOZILLA FIREFOX, OPERA, CHROME),
Windows and Linux command line programs,
HTTP protocol,
Modbus TCP protocol,
Modbus RTU protocol,
SNMP protocol,
own application, via TCP protocol (shared),
MQTT protocol (server Inveo).
The set includes:
Nano Analog Input device
Patchcord 0.5m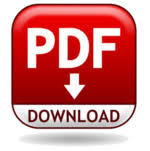 User manual Nano Analog Input
Data sheet
Power

PoE 802.3af
Screw connector 12-24VDC

Communication

LAN
RS-485

Communication protocols

HTTP GET
MQTT
Modbus RTU
Modbus TCP
SNMP
TCP - producer API