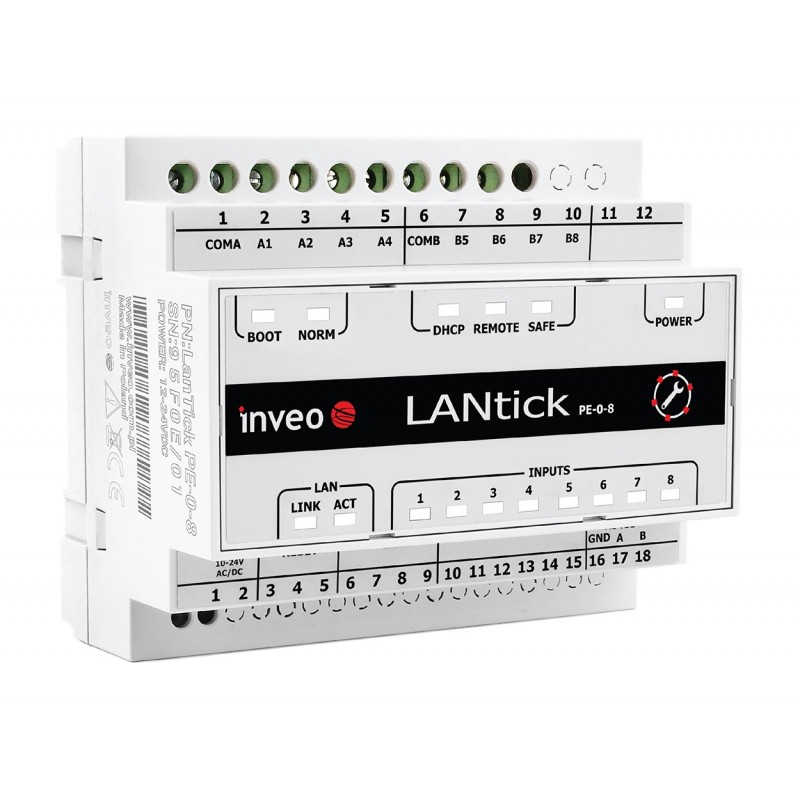  
Lantick PE-0-8
Eight counter inputs (opto-isolated) managed by the LAN (Internet)
The module can read status of inputs via LAN / WAN.
User can upload its own background image to the www server of the device and overlay input status over it.
Technical data

Power supply
Passive PoE 10V – 24V DC
DC: 10 V - 24V
Power consumption: max 2,5W
Ports
LAN – Ethernet 1x10Mbps, RJ45
RS485 - optional
Communication protocols
Modbus TCP
KNX/IP
HTTP GET
TCP
UDP
SNMP
Inveo Dashboard service
Embedded web server
Control from the Windows command line
Control from the Linux console
Inputs
Number of inputs: 4
Input type: transoptor
Input voltage: 10-24V
Maximum counter value: 4 294 967 296
Maximum input frequency: 1000Hz
The device has a 2-level authorization (for Administrator and User).
Below is the main screen view showing the number of the relay, its assigned name, the button changing the state and the indicator showing the current state.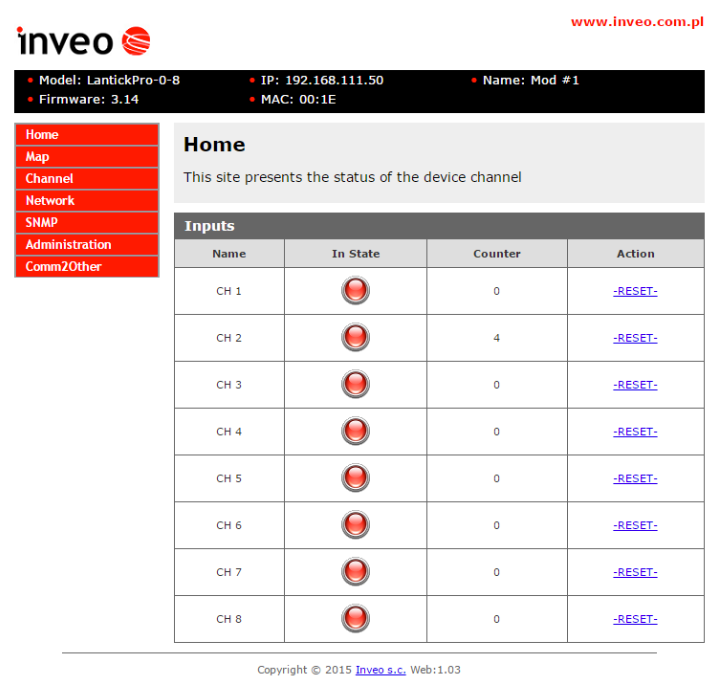 The control panel can be set with user designed background with inputs states overlayed over this background.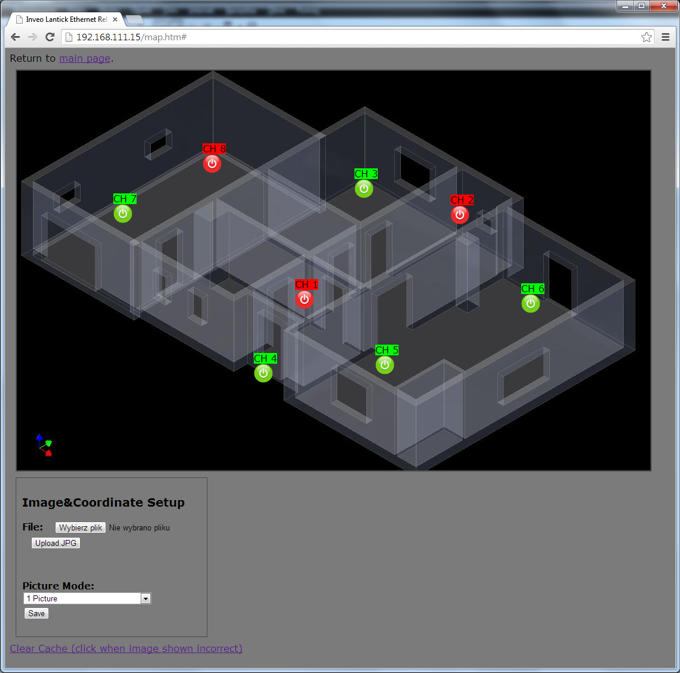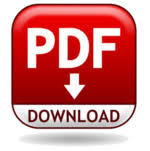 User manual - Lantick PE-0-8
Data sheet
Number of digital inputs

8

Power

Passive PoE 12-24VDC
Screw connector 12-24VDC

Communication

LAN

Communication protocols

HTTP GET
KNX/IP
Modbus TCP
SNMP
TCP - producer API
command line program
device with Android system

Housing

DIN rail
You might also like